Client Success - Roadtec/Aztec Industries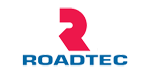 Roadtec/Aztec Industries
Roadtec is a part of Astec Industries, a corporation known as a world leader in asphalt technology.
Business Overview
Founded in 1981, Roadtec began as a manufacturer of asphalt pavers. The 455 and 465 pavers were the first models built in Dalton, Georgia.
Roadtec offers an extensive line of pavers that are the most reliable and maintenance-free pavers in the industry. They are simply designed and well balanced for maximum tractive effort and can be equipped with a variety of screeds, all with electric heat as standard equipment. Access to major components in Roadtec's pavers is unmatched by competitive brand machines. Roadtec was the first manufacturer in the industry to install an FXS™ fume extraction system as standard equipment on all of Roadtec's pavers and Shuttle Buggy® material transfer vehicles. Roadtec's new Comfort Drive™ operator system embodies the latest in ergonomic design, provides greater visibility, fingertip controls and is also standard equipment. Pavers are available in rubber-tired, track or rubber-track models and come in either 8- or 10-foot paving widths. We also manufacture the patented Stealth™ gravity-fed paver which eliminates the need for hopper wings, conveyors and tandem front bogies.
Roadtec produces a full line of cold planers in sizes from utility to full-lane. These cold planers provide the optimum balance between horsepower, production and maneuverability. The RX-500, RX-700 and RX-900 all come standard with bi-directional abilties that allow them to achieve down cutting with rear discharge of material without any customization or additional options. Hydraulically-raisable engine hoods allow easy access to the engine compartment which is heavily insulated for superior noise reduction. Variable width cutters and attachments for side cutting, available on some models, make Roadtec cold planers the most versatile milling machines available.
Roadtec offers the latest in pavement placement technology available worldwide with its Shuttle Buggy® material transfer vehicles. These machines are self-propelled transfer devices with unique anti-segregation systems that remix asphalt material.
To produce a consistent size and temperature. The industry-wide problem of asphalt segregation is eliminated. Continuous, nonstop paving is allowed by separating truck unloading from the paving process. With the new harder-to-lay superpave mixes and overall tougher specifications for roads, the qualities of Roadtec's material transfer vehicles make them a necessary item in the new fleets of today's contractors.
Roadtec has become a highly successful company by being committed to the industry to produce innovative, high quality equipment and unequaled parts and service support.
Business Objectives
Improve same day parts delivery capability throughout the operations.
Enhance customer services through real time order status and alerts.
Improve stock visibility and reduce cycle count, physical inventory and reconciliation time.
Reduce shipping costs through reduction in miss shipments and incorrect parts.
Improve order accuracy in outbound shipments.
Solutions
Warehouse Director (WMS)
Results
Significant increase in inventory accuracy and control.
Increase in order fulfillment rate of 43%.
Increase in order fulfillment accuracy of 200%
Decrease in shipping and transportation costs.
Substantially improved customer service.
<< Return To Client Success List