Logistics Service Providers
Warehouse and Distribution Software Built for the Way Logistics Services Providers Work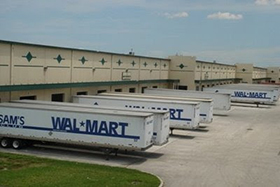 AGI Solutions by Industry
Multi Building, Multi Owner Warehouse Management with integrated billing.
Customers turn to logistics services providers (LSPs)/third party logistics (3PLs) companies because they expect that you will be able to run their warehousing operations more efficiently and cheaply than they can run it themselves. Tall order!
You need to incorporate new service offerings and respond to new market requirements quickly and easily, while keeping IT costs low.
AGI has empowered many Logistics Service/3PL providers through its configurable, fully integrated Warehouse Director Solution.
This flexible solution enables you to:
Onboard new customers more quickly
Bill more easily and accurately
Track inventory attributes by customer
Provide value-added services
You'll also be able to quickly incorporate individual client requirements with ease while managing multiple client ownership/billing strategies, transportation spend and value-added services. The flexible AGI WMS enables you to easily add new clients, get them up and running quickly and personalize your own WMS workflows without disturbing underlying custom code.
Key Functionality for Logistics Service Providers/3PLs
Real-time visibility to key business metrics
Multi owner product management and inventory control
Activity-based billing management according to each client's distinct attributes
Flexible tools to easily create complex contractual rules
Integrated transportation management
VAS management
Multi-site and multi-division cost accounting support
Support for pallet/case distribution
Ease of administration, low-cost deployment
Support for high-volume, piece-pick environments
Co-mingling of license plates, items, etc. for space utilization and efficiency
Rapid response to changing requests
Full, integrated suite of supply chain execution solutions