Layer Director provides real time, paperless execution and optimized travel path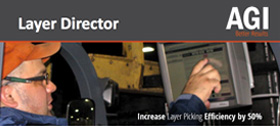 Download Brochure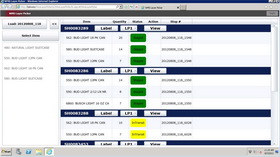 View Layer
Optimization Director
AGI Solutions by Product
Integrated into Warehouse Director, AGI's advanced Layer Director Software provides real time operator direction and visibility for operations utilizing layer pick equipment and enhances operator performance by more than 50%.
Opportunistic layer picks are automatically allocated and displayed on vehicle mounted terminals providing efficient execution of tasks at hand without managing stacks of paper or verbal instructions.
With Layer Director, operator tasks are dynamically ordered based on which products are ready at hand and can be organized by route/load, product sequence or on the fly based on operator and operational conditions.
AGI's Layer Director significantly enhances your layer picking process by:
Providing work assignments in real time
Reducing layer pick travel path
Increasing pick rates (layer per man hour)
Reducing training time and costs
Reducing Errors
Improving Safety
AGI's Layer Director provides touch screen control of the layer pick process and produces bar coded label indicators for pallet destination (pick area for top off or stage for loading).
AGI's Layer Director provides real time visibility of pick rates, outstanding tasks and completion status.